This is a step by step taken from my blog at
http://junkerscosplay.blogspot.com/
There are more step by step WIP there so please visit! Hope people find this useful!
So on a whim a friend told me I would make a pretty decent Jecht. So on another whim I tried to cook one up. I didn't think it would be that hard, and it wasn't....if I weren't such an idiot making the sword, but we'll visit that in a second. Here is the reference for starters.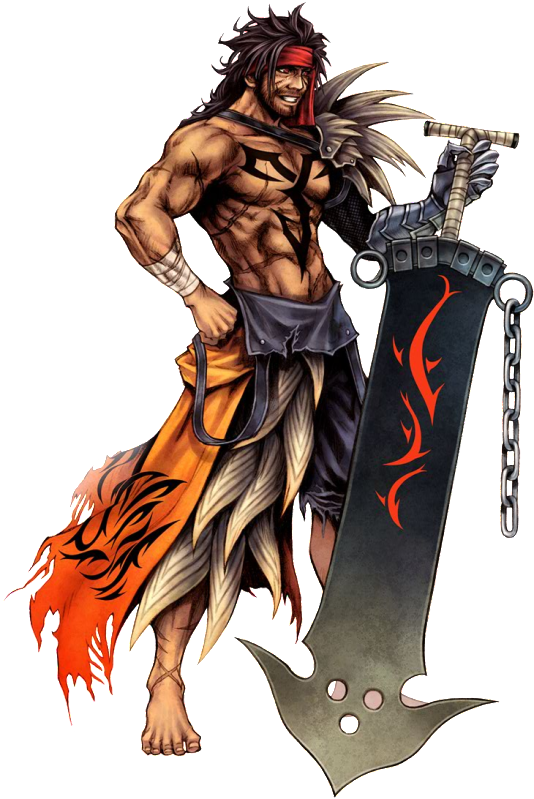 Started off by patterning out spiky things on his back. As per the in game art they are in a but of a wing formation. I don't think I wound up using this specific pattern, but the concept was the same.
Patterned and cut out the rest of the armor for the arm.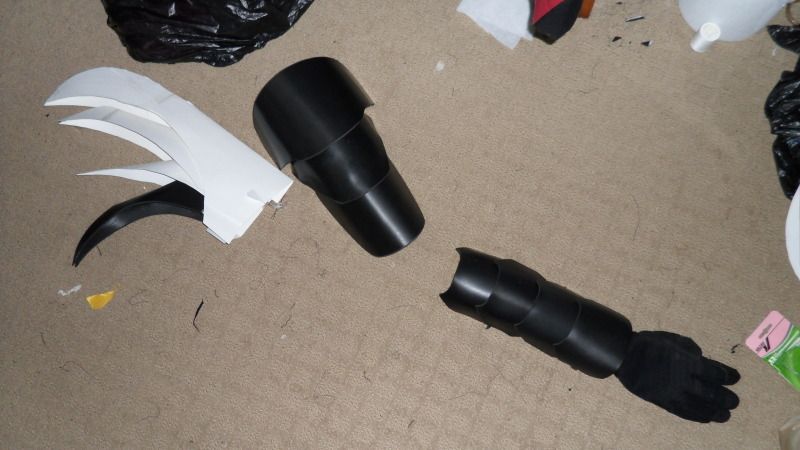 Wound up using super big spikes that I made. So pretty!
Added some styrene and sintra to the shoulder pieces to give some good detailing. Also added Liquid Nails and bondo to close up the seams on the spikes.