I made a bow for my girlfriend. It was pretty simple in shape and execution. Essentially I just printed it out for patterning and proportion.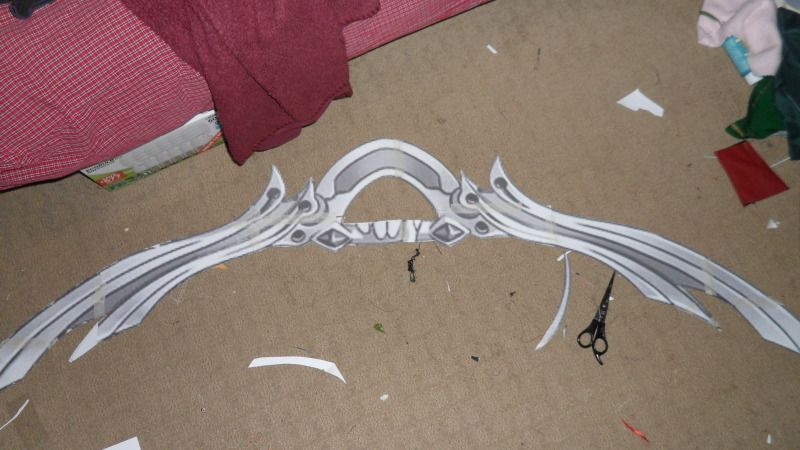 Then I cut out pieces of wood and glued them together. I didn't have a router so I had to cut the MDF in half, sand in a bevel, then glue it back together.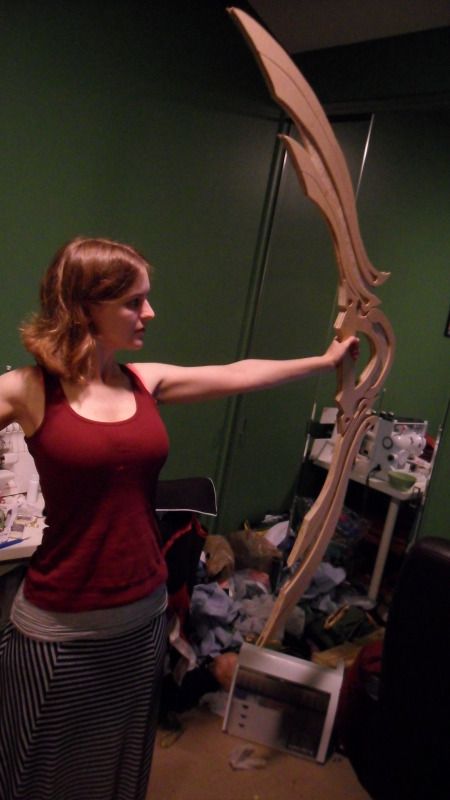 I added some acrylic piping and some MDF "gems" then this happened.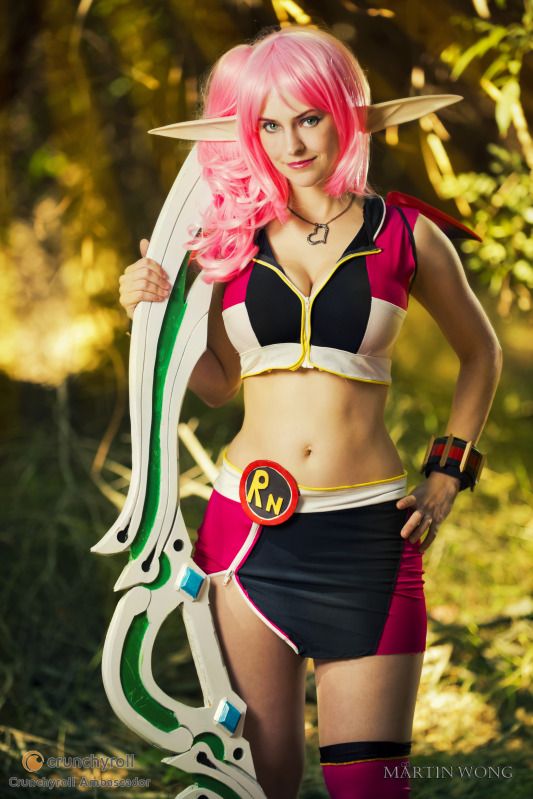 Questions comments concerns? Don't hesitate to ask! Sorry i wasn't more thorough, but this was a 2 day power build >_<.