I will be attending a holiday boutique where I will be selling Yarn, Knitted things and Roving!

Saturday November 15, 2008. 9am -2pm
1650 Old Badillo St, Covina CA 91724
626-251-2235 for more info.
This is being held at the Masonic Homes of Covina and I will probably have an inside spot where I will have more info on my Fashion Show! (Hopefully to be held November 22 from 6-10 pm at Cal Poly Pomona)
Self taught seamstress with four years of costuming experience. All of my work in clothing quality and can be worn in everyday, to the clubs, be the hit of parties in something beautiful and original. I take pride in my quality and your happiness is my priority. Let me make you look fabulous!
Costume for SALE:
Naruto based Ninja Girl. Short kimono, Lavendar rope tie, Camisole, shorts, and bracers. Fits Medium to Extra Large. Wool/poly blend.
$140 with shipping in the US
Feel free to contact me and we can talk about what you need. Some of my work.
Mana inspired Trench
A Wa Loli inspired dress, worn for a wedding.
Bleach "16th Captain"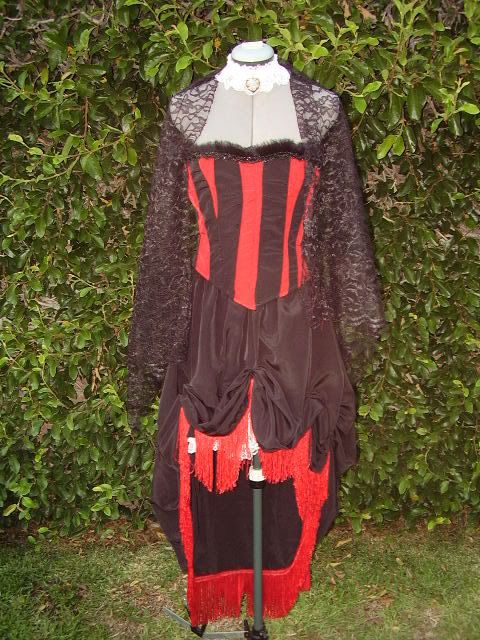 Front.
Iroha inspired from Samurai Shodown. I created an obi with a pocket and the long lined bra that defies gravity.
Kanzashi
Bridget from Guilty Gear
Some premade kimonos /costumes ready for sale, inquire within.
www.racheldesade.deviantart.com
for a larger body of my work.