Uh, hi. Please ignore my lack of posts. I'm new. I need ideas.
I have never cosplayed. xD
My first time will hopefully be at a con in September or October.
My Brother, His Friend, Two of my friends, and I are going as the SOS Brigade (Haruhi Suzumiya, Yuki Nagato, Mikuru Asahina, Itsuki Koizumi, and Kyon from the Melancholy of Haruhi Suzumiya.)
But most of the people cosplaying with me have no idea who these people are. xD (I forced them into it, basicly.)
So we can't go as the SOS Brigade to a con.
I am blonde, so that sorta makes cosplay hard for me.
The only person I could think of was Misa from Death Note but I'd be a fairly short Misa, being that I am five foot nothing.
Now, ideas that incorprate the magic of wigs, gave me Haruhi (Another one!) from Ouran High School Host Club.
I figured that would work dispite my height since everyone but Honey is taller than Haruhi.
That same logic also applies to Haruhi Suzumiya because Kyon is much taller than her and my brother is Kyon.
(Yeah, kinda creepy. ._. )
Any other ideas? xD
Oh, right. My pictures..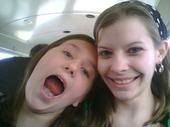 I'm on the right. Don't mind my friend Beth. ._.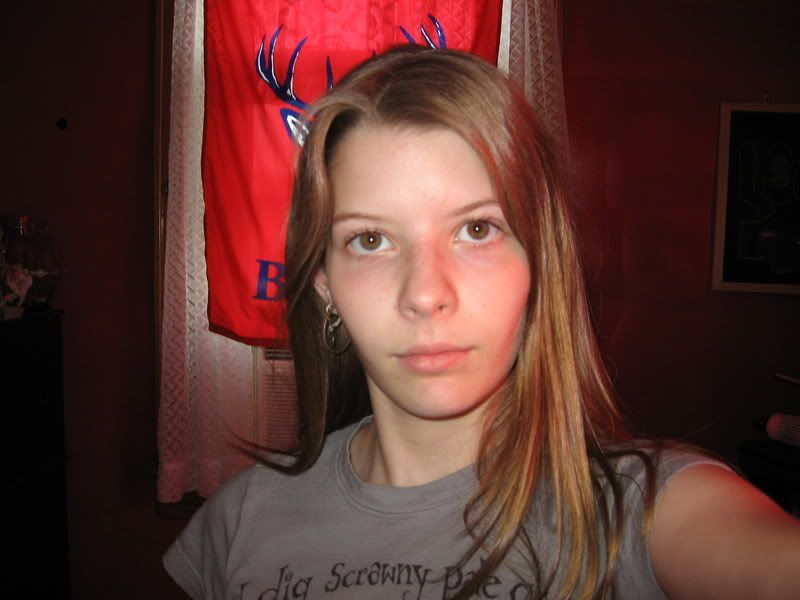 Ack, this one's big. xD
Me without makeup, as opposed to the above.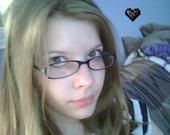 Me with my glasses on. I do have contacts however.
As for body type, I am teenie tiny. xD
Also, as you can see, my hair parts in an odd fashion. ._.
So that's why I'm probably going to end up wearing a wig for every single cosplay I ever do.