Most Recent Photo

Series

Character

Year Completed:

2013

Construction Difficulty:

Costume worn at: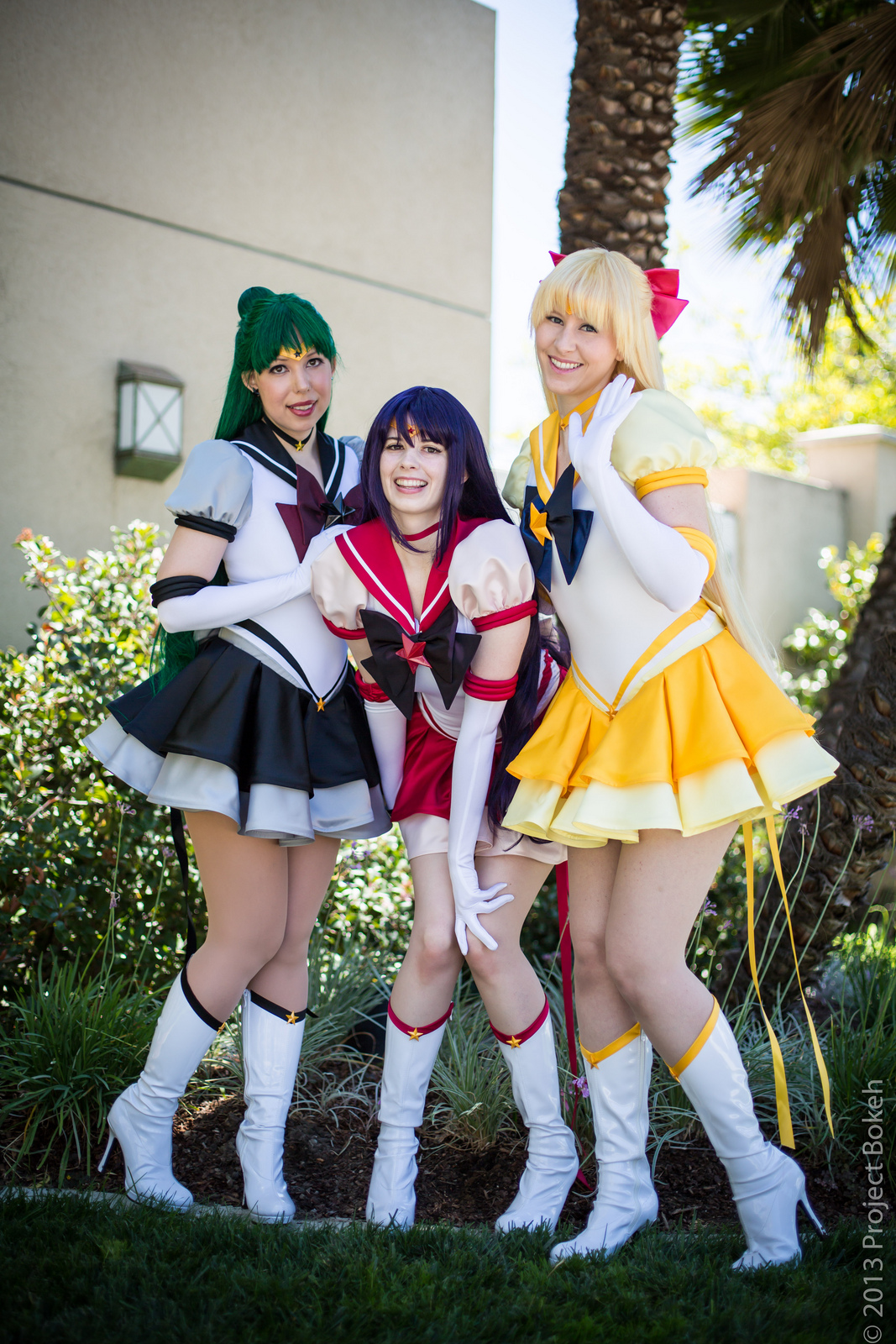 About this Costume
Construction Details:

These costumes were a group effort for sure ~ we've been planning it for almost a year *__*!!

NyuNyu (Mercury) provided the patterns for the collars, bows and sleeves. The bows are heavily interfaced so they stay flat and perky~! We all agreed to make our front bows from two-toned satin for a little extra character on the costumes. The sleeves are lined with a layer of tulle so they stay puffy (my life was changed by this discovery..!) The sleeve/glove rolls have piping filler inside, also an amazing solution, so much easier than stuffing ~

I provided patterns/instructions for the skirts and waist "V-stripes". Each tier of the skirt is 2 pleated circle skirts with 1/2" horsehair braid in the hem. These were a true feat of engineering to get right, but I'm so happy with the look!! The V-stripes are interfaced satin sewn into the leotard.

What else... we cut the V-shape into purchased boots and sewed hand-made bias tape to the tops. The chokers were made from two pieces of satin heat'n'bonded together then cut into the choker shape.

Tiaras, broaches, earrings and small star gems were casted for the group by WindoftheStars (Moon)!!

Personal Thoughts:

This group was a Moonie fangirl's dream come true ~ so happy to have been in such an amazing group with such beautiful, talented ladies!! ?
Add a Comment