Most Recent Photo

Series

Character

Special Variation:

casual clothes

Year Completed:

2012

Construction Difficulty:

Normal

Costume worn at: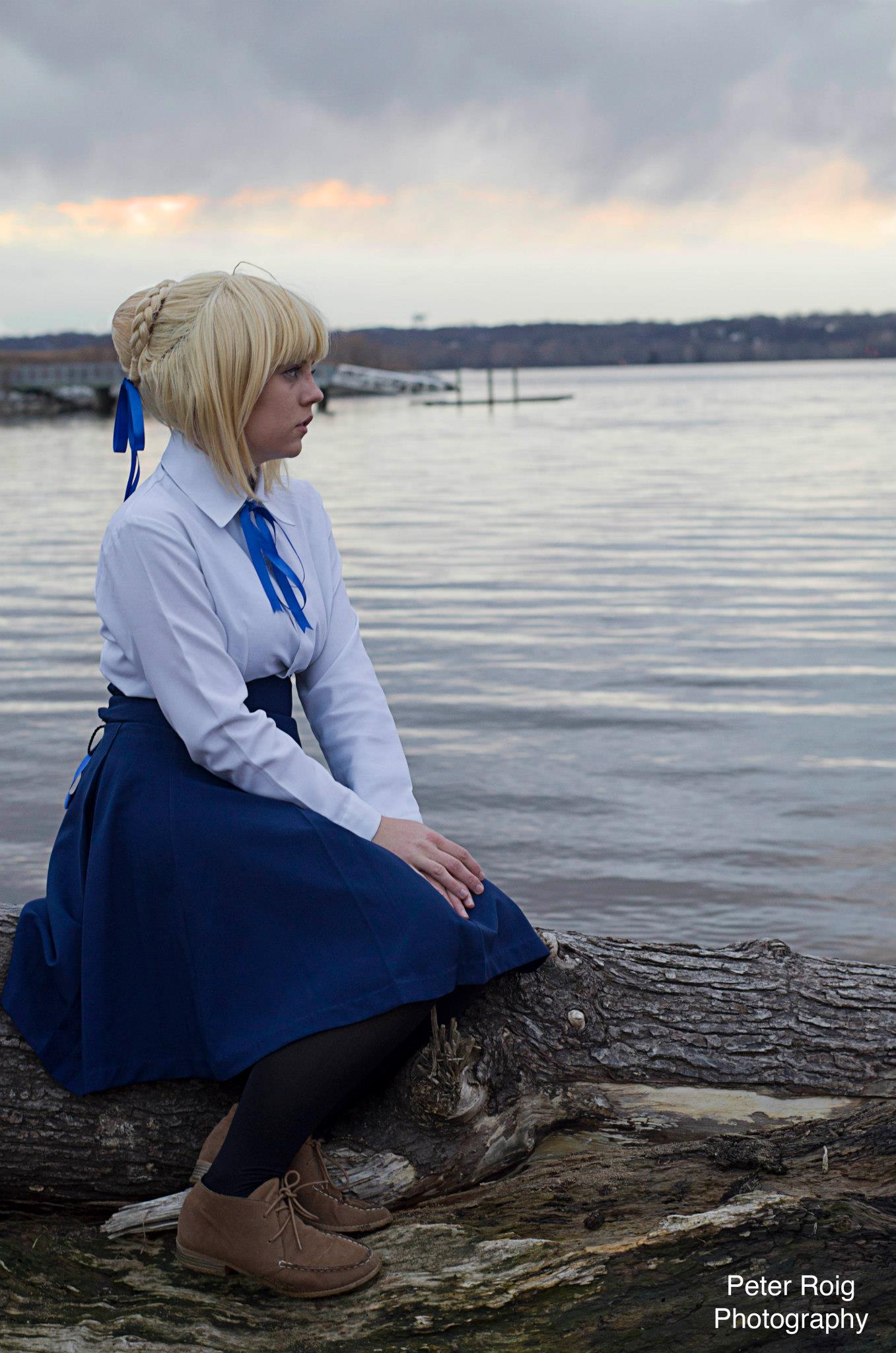 About this Costume
Construction Details:

the skirt was made from a nice blue suiting fabric with a pattern that I altered slightly. I had some trouble creating the opening in the back and getting it to lay straight, since it sits right on the curve of my back. after I got the shape I wanted [nearly six months later looool] I hammered in grommets and laced them with cording I found at SAS. the grommets aren't a canon part of the design but I wanted to try them, and I thought they would make for an attractive detail, albeit a small one. the bow was made from ribbon that I shaped into a bow, machine-hemmed, and attached to a pin. the neck ribbon is regular satin ribbon with the ends burned.

I wanted to make a shirt but ended up using one from my closet in the interest of time. shoes and tights were bought.

Personal Thoughts:

I originally wore this with an unfinished skirt and hot mess of a wig at Matsuri 2012. the fixed up version was first worn at Anime Expo 2012.
Wig Details
Styling Notes

this is the second wig I used for this costume; the first one I think might have been a Jeannie from Arda and looked like a hot mess. for the new wig I pulled back the wefts in the back half of the wig and clumped them together by stitching bias tape straight down onto the hair [if that makes aaaaany sense at all] instead of pinning them to keep them locked in place. the ahoge needs some love, it's currently held up with a lot of glue, hope, and sometimes a bobby pin. the bun was made from half a craft foam ball that I first covered with a mixture of yellow acrylic paint and gesso, just to reinforce the foam - it was the more fragile green floral kind. over the course of several days I cut 1-inch wide wefts, sprayed them with hair spray, and hot-glued them to the foam. the braid was made by hair-spraying larger chunks of wefts and braiding them together. I attached the braid with hot glue and sewed the whole thing to the wig. since this is also my wig for Nero, the ribbons are interchangeable. they are pre-tied and sewn onto pins which I can swap out easily.

Wig Review

it feels and looks beautiful and the color is gorgeous in person. my only complaints are that the wefts are thin where I pulled them back, and in some lighting situations it photographs bright yellow.
Add a Comment